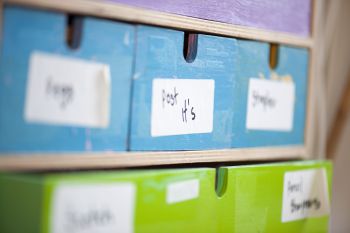 Our nursery offers three types of pre-school care:
60% = one morning or afternoon with no meal (7 am to 11.30 am, 1:30 pm to 6 pm)
75% = one morning or afternoon with meals
100% = full day
For enrolled children, the parental contribution is calculated according to cantonal standards. The price of the nursery can be calculated on this website: click on this link
Admission conditions :
Our nursery welcomes children between 0 and 4 years old. Please note that if you wish to register a child, you will have to go through a waiting list. Indeed, since welcoming structures are in great demand, we cannot meet all the requests.
Naturally, siblings of already enrolled children will be prioritized.
You can put your child:
On the cantonal waiting list (Click on this link)

And/or you can pre-register your child on our waiting list with the corresponding form (see chapter "contact"). Registration on the waiting list is not considered as an admission.
When a place becomes vacant, management will contact you to proceed with the final registration. An appointment is scheduled so you can visit the nursery and to set up an adaptation period. Upon registration, a non-refundable application fee of CHF 50.- is requested. As long as this fee is not paid, admission is not final.